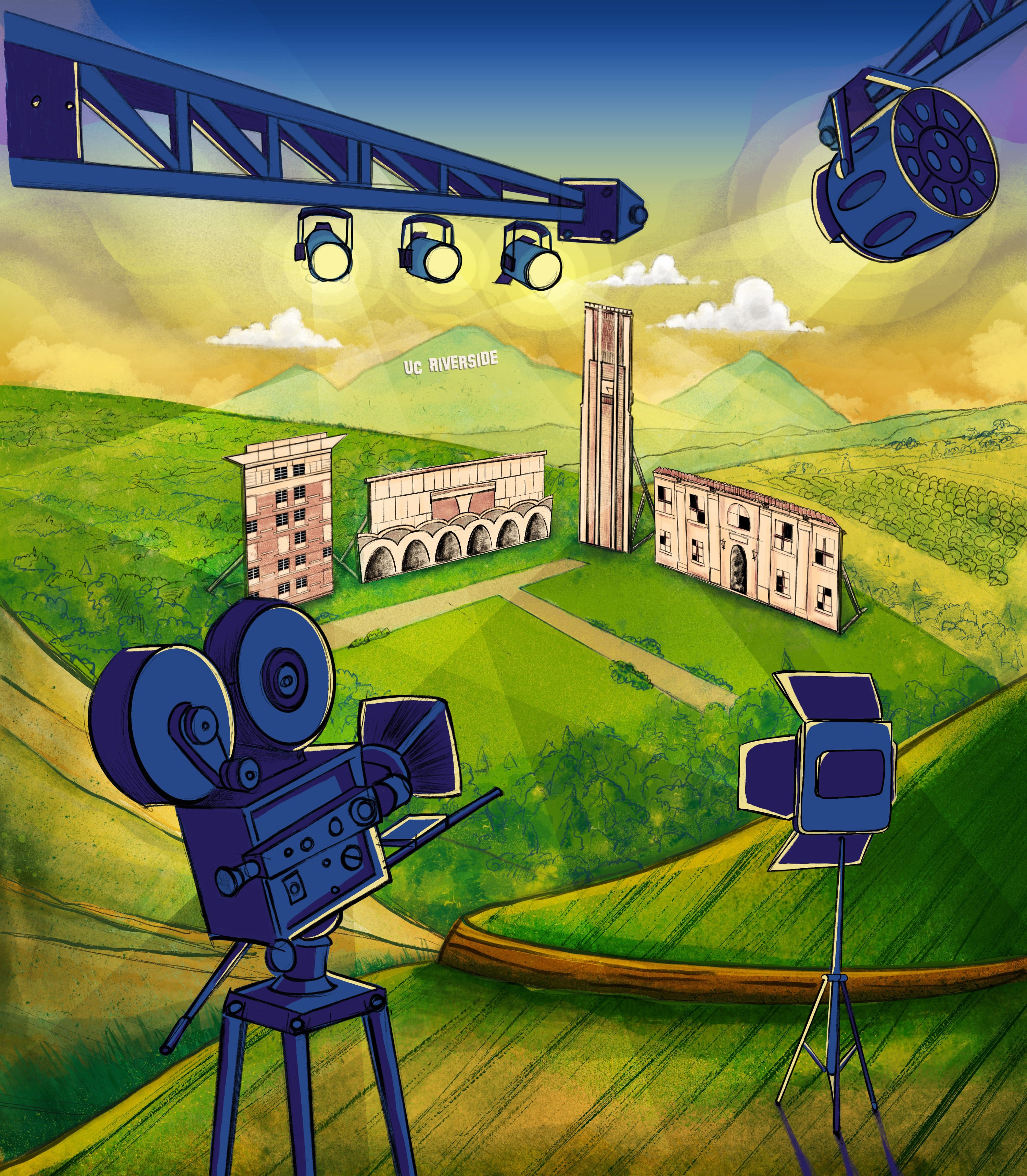 Along with a plethora of faculty, alumni, and staff working in film and TV, the UCR campus has had several of its own moments in the Hollywood spotlight. Here's a look at two of UCR's most iconic starring roles.
UCR's Complicated History with the Last Great Western Manhunt
Two movies and three books have been produced about the story of Willie Boy and "the last great Western manhunt." But why are there so many different versions of the same historic event?
Even the most fantastical films require the expertise of Earth-bound scientists to create compelling worlds and characters. Here, UCR researchers share how they helped make it possible for viewers to believe in movie magic.
Chancellor
Kim A. Wilcox
Vice Chancellor, Advancement
Monique Dozier
Associate Vice Chancellor, Communications and Marketing
Johnny Cruz
Assistant Director, Content and Publications
Sarah Nightingale
Editor
Jessica Weber
Assistant Directors, Creative
David Edgerton
Denise Wolf
Designers
Rick Donato
Evan Fields
Johnny Lam
Cover Illustration
Robert Almanzar
Photographer
Stan Lim
Videographers
Omar Gonzalez
Taylor Ruthford
Bryan Zarate Gonzalez
Contributors
Sandra Baltazar Martínez
Jules Bernstein
Imran Ghori
Malinn Loeung
John Warren
Sheree Winslow