Calling the Shots
Trailblazing Latina director Patricia Cardoso is making a name for herself in Hollywood while guiding future filmmakers at UCR
Patricia Cardoso always finds a way to connect with a story, be it through the memory of a life event, a place, or a character. Because for this renowned Latina film director, writer, and producer, it's that connection that allows for stronger storytelling — and an essential opportunity to connect with viewers.
Cardoso, a professor in the Department of Theatre, Film, and Digital Production, joined UCR in fall 2018 and has been making waves ever since. A member of the Academy of Motion Picture Arts and Sciences, Cardoso has carved out a career as a Hollywood director, of which only 4% are female — and of that, less than 1% are Latinas. In 2019, her first feature film "Real Women Have Curves" was one of 25 films chosen to be part of the United States Library of Congress' National Film Registry, making her the first Latina director to be included in the registry's list of women directors. Of the films selected from over 6,000 nominated titles for inclusion in the library that year, only seven were directed by women.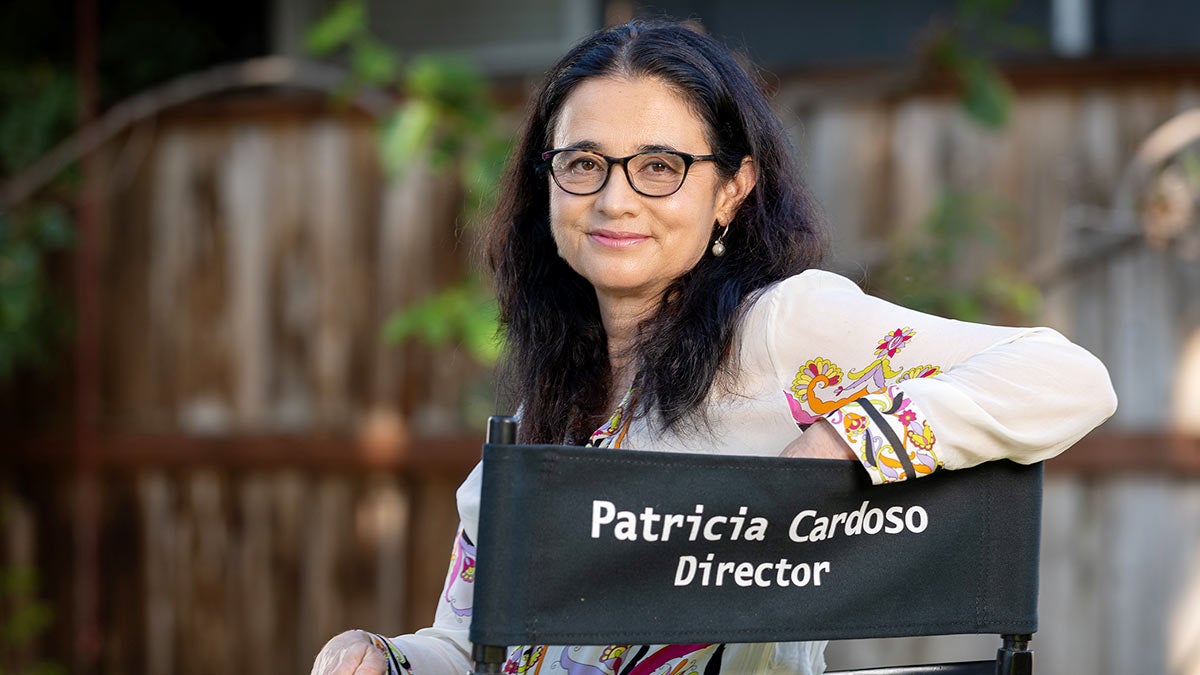 Being a trailblazer is a responsibility she does not take lightly. As a professor, Cardoso's goal is to equip future directors, producers, and writers with the skills needed for long-form, serialized storytelling now dominating the media landscape on popular platforms such as Hulu and Netflix. She also reinforces the importance of entrepreneurship and is connecting students with UCR's office of Research and Economic Development for project funding opportunities.
Since joining UCR five years ago, Cardoso has directed 15 episodes for television and streaming services produced and distributed by leading studios and networks in the U.S. Most recently, she directed and executive produced the pilot for Harlan Coben's "Shelter" for Amazon and MGM. "Shelter" was selected to be the opening night program for the 62nd Monte-Carlo Television Festival, one of the most prestigious television festivals in the world. It was released fall 2023. Some of her other directing credits include episodes of the shows "Will Trent," "Queen Sugar," and the remake of "Party of Five," as well as the movies "Lies in Plain Sight" and "El Paseo de Teresa."
"Storytelling is about emotion, it's about our humanity. I am always looking at what is the emotion in the story," Cardoso said.
"I can only direct something if I am passionate about it. I have to find a way for me to connect."
Cardoso's directing style is largely inspired by her personal favorites: film directors Pedro Almodóvar, Alfred Hitchcock, and Jane Campion, and authors such as Gabriel García Márquez and Agatha Christie.
"I love crime fiction. As a teenager and as a child I loved reading crime novels and detective novels, so I grew up reading Agatha Christie, Sherlock Holmes, and Raymond Chandler," Cardoso said. "I also love Hitchcock because of his visual storytelling. He tells a story with very carefully planned shots and not much dialogue. In the case of 'Shelter,' it gave me the opportunity to tell a story in the suspense genre very visually."
A native of Bogotá, Colombia, Cardoso graduated from Universidad de los Andes with a bachelor's degree in anthropology and archaeology before pursuing a film degree at UCLA. She said she often uses what she learned as an undergraduate in her work as a director and to teach UCR students how to approach a filmmaking project.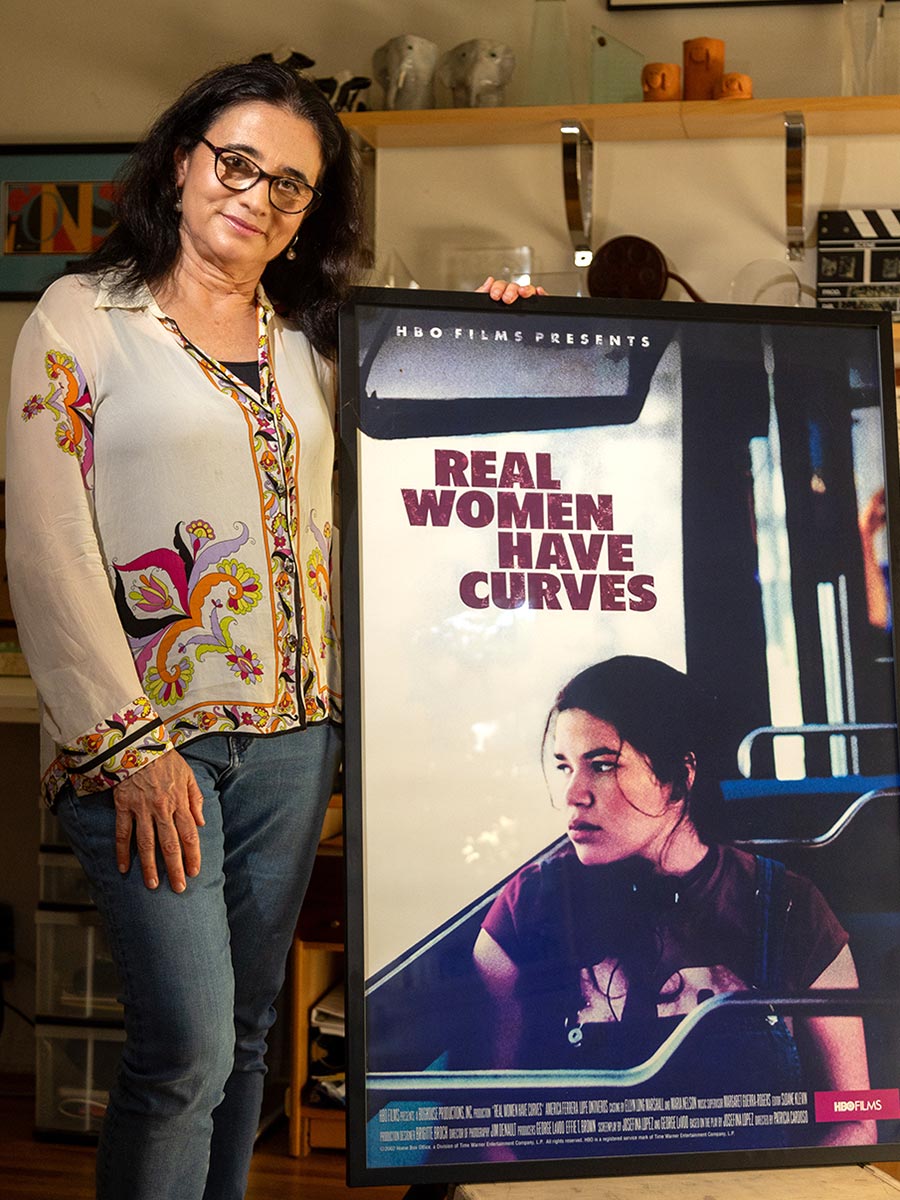 "To get this job for 'Shelter,' I had to come with my take on how I would direct. The tone to me was a Hitchcock tone and an archeological endeavor where you just go layers and layers down and then there's something very surprising. That's how the writer Harlan Coben writes — you discover something and then it goes deeper. That's exactly what I used to do as an archeologist," Cardoso said.
Coming to the U.S. in 1987 for graduate school pivoted her career, Cardoso said. She uses her lived experience of learning to adapt to a new culture and discovering her voice in her work, always approaching a project with respect and finding a connection to make meaningful stories. The underpinning of her practice-based research is to tell stories about people who have been historically underrepresented or misrepresented in mainstream media. One of her goals is to focus on Latino representation on screen. When influential filmmaker Ava DuVernay called Cardoso to direct an episode of "Queen Sugar," the world of television and streaming opened up, Cardoso said.
"Storytelling is about emotion, it's about our humanity. I am always looking at what is the emotion in the story."
"I can only direct something if I am passionate about it. I have to find a way for me to connect," she said. "I just have to find that take, that connection, which I do when I create and when I write."
With the current Writers Guild of America strike, Cardoso has had more time to develop her own television series based on Riverside author Isabel Quintero's "Gabi, A Girl in Pieces," a novel about first-generation Inland Empire teenagers. Cardoso developed the series with producers Rosalie Swedlin and Joy Gorman Wettels at Anonymous Content for HBO Max. Although HBO Max decided not to make it, Cardoso and the producers are looking for other studios.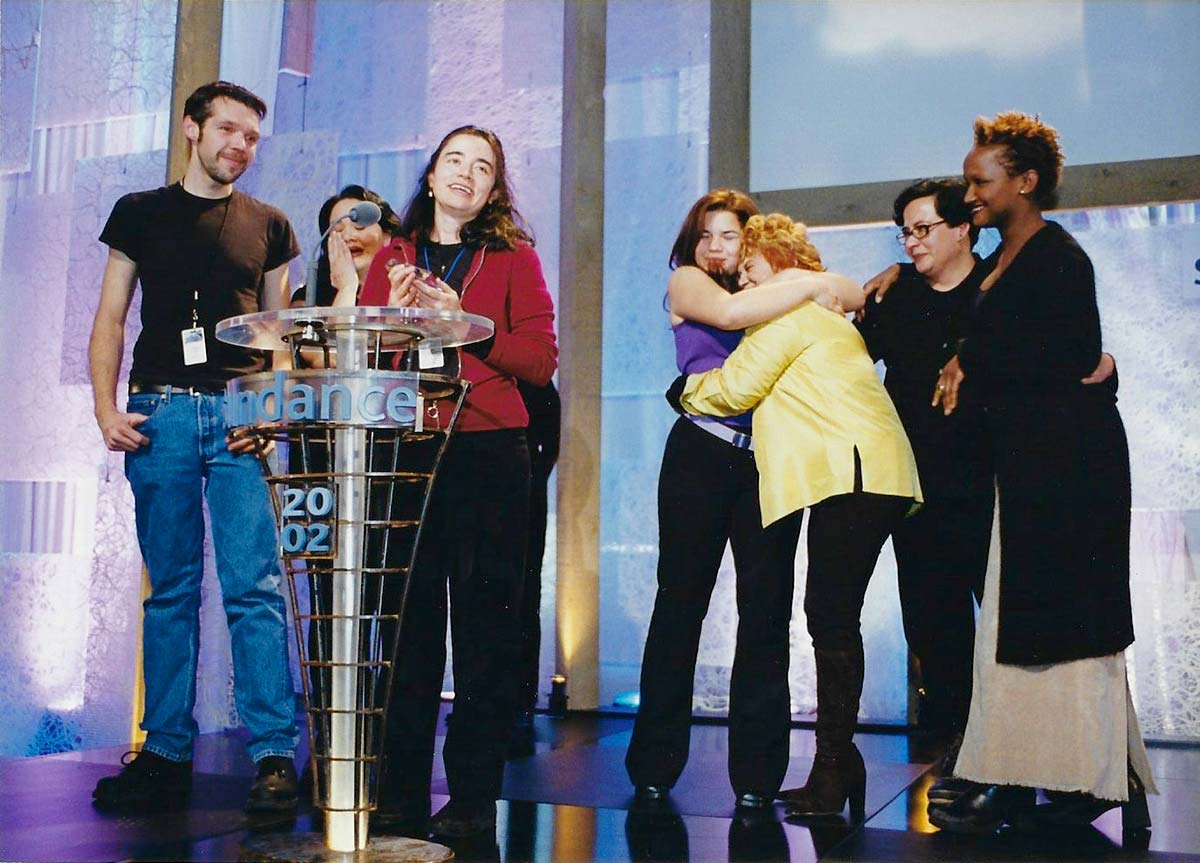 "The material is meaningful to me because it tells the story of many of my UCR students and gives marginalized voices an opportunity to be heard, entertain, and educate," Cardoso said.
Cardoso has also been developing a feature film with the working title "Oro Blanco." Spanish for white gold, Oro Blanco, is one of the most famous and successful UCR-created and patented citrus varieties. The film will be a mystery thriller set at UCR, with a Latina scientist as the lead.
"I've been working on this for a long time," Cardoso said, noting she's been interviewing UCR experts for the film, including botany and plant sciences professors Mikeal Roose and Danelle Seymour as well as citrus scientist Tracy Kahn, curator and endowed chair of UCR's Givaudan Citrus Variety Collection. "I'm so happy I get to bring together my two passions: I love filmmaking and I love UCR, so I am able to bring those parts of my life together in this project."
"I'm so happy I get to bring together my two passions: I love filmmaking and I love UCR, so I am able to bring those parts of my life together in this project."