Get to Know:
Jamie Chung
Alumni Spotlight
"Lovecraft Country" star Jamie Chung shares her favorite roles, what inspires and motivates her, and advice for aspiring actors.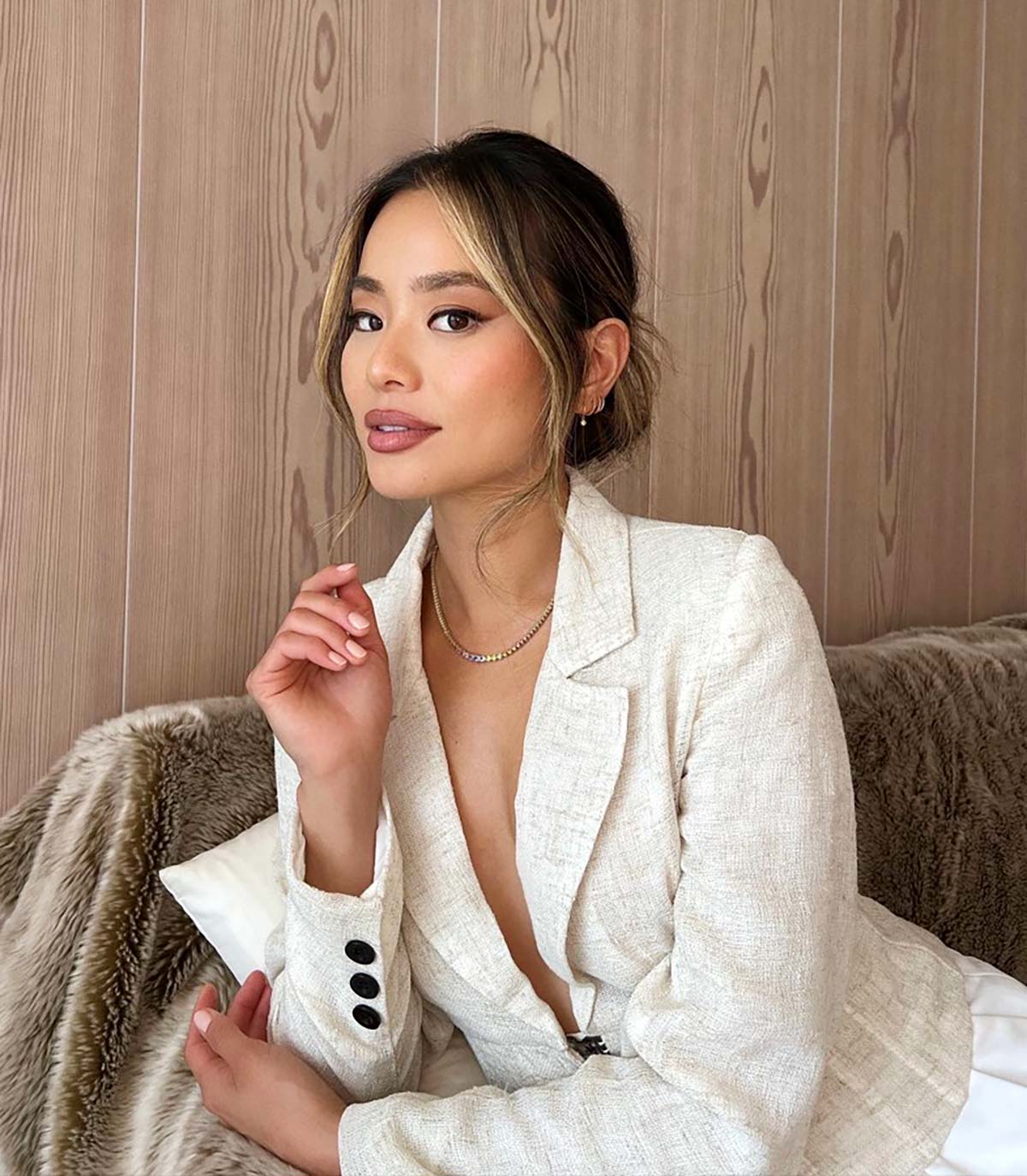 Since her time as a cast member on the MTV reality show "The Real World: San Diego," Jamie Chung has built an impressive acting career, starring in films like "Sucker Punch" and "The Hangover II" as well as hit series like "Once Upon a Time" and "The Gifted." She has also lent her voice to several animated movies, series, and video games, including voicing the character Go Go Tomago in Disney's 2014 film "Big Hero 6" and its subsequent TV series and specials.
Chung received critical acclaim for her lead performance in the 2012 independent drama film "Eden," in which she played a Korean American girl abducted and coerced into prostitution by human traffickers. In 2020, she played the role of Ji-Ah in the HBO series "Lovecraft Country" and was nominated with fellow cast mates for "Outstanding Performance by an Ensemble in a Drama" during the 2021 Screen Actors Guild Awards. A native of San Diego, Chung earned a bachelor's degree in economics from UCR in 2005.
Q: Although you've built a successful career as an actor, you actually studied economics as a UCR student. What career path had you envisioned for yourself at the start of college, and how did that change throughout your time at UCR?
A: Honestly, I was a bit lost after graduating high school, but I've always had an interest in human behavior, especially socioeconomics. I always knew I wanted to pursue a career in the arts but wanted to educate myself in business and economics, in case things didn't pan out for me.
Q: You joined the cast of "The Real World" in 2004 while still a UCR student. How did that opportunity come about? How did you juggle being on the show while also being a college student?
A: I was working two jobs while attending college. I worked some lunch and dinner shifts at Bossa Nova and served drinks at Tremors Bar and Grill over the weekends. I picked up a shift at Tremors during the "Real World" cattle call on a weekday and while I was serving drinks to production and applicants, they asked me to audition. It was difficult juggling work, "Real World," and school, but to be honest, I work well when my plate's full and even got myself on the dean's list after my quarter away filming "Real World" in San Diego.
Q: At the time of joining "The Real World," had you seen it as an opportunity to launch a professional career in entertainment or did that experience help lead you to one unexpectedly?
A: I didn't have any expectations. I didn't think that it would help launch my career in entertainment because at the time not a lot of reality stars crossed over to scripted television. I just thought it would be a really interesting, once-in-a-lifetime opportunity to be part of a social experiment; pushing me out of my comfort zone by taking seven strangers from different upbringings, ethnicities, and socioeconomic backgrounds and putting them into a house together with cameras rolling 24/7. Things were bound to blow up, but there were also friendships made (that otherwise would most likely have not formed) and really interesting topics that were discussed — as well as a lot of debauchery and hookups. We were all just barely 20, during the most impressionable time of our young adulthood, and everyone in our season kept an open mind and learned a lot from each other.
Q: At what point did you turn your attention towards acting? Had you always wanted to be an actor? What or who inspired you to pursue it?
A: I've always leaned towards the arts and storytelling since I was a young child. I was very empathetic and curious about what others were feeling, which is a big part of understanding and forming characters. Everyone has overcome — or failed to overcome — adversities, traumas and has reasons why they are the person they are today. That same approach is applied to character work.
Q: Were there any important people or experiences from your time at UCR that have had a meaningful impact on you or your career? What was the most important thing you learned as a student?
A: I was very close with another 40 under 40 recipient, Shah Selbe. He was a very close friend of mine during my attendance at UCR. He actually drove me to one of my last auditions for the "Real World." I was on student loans and didn't have a lot of money saved, so he loaned me some cash for the duration of my filming in San Diego. Suffice to say, I did pay him back and I am so grateful that we grew up together in college. I am incredibly proud of his accomplishments and the person he is today. He is still one of the most influential and smartest people I know. Sadly, we aren't as close now — we both have families and live in different cities — but it made me smile to see his name as one of last year's 40 under 40 honorees.
Q: Early in your career, who or what motivated you to keep going? Was there a moment you felt that you had finally "made it" as an actor? What inspired you to not give up?
A: My mother is, hands down, one of the hardest workers I've ever met. She's never taken a single sick day and continues to always put her family first. She keeps me going. My mom's overcome so many hardships and she's taught me to have thick skin, which is necessary in this line of work. To be honest, I still have moments when I feel like giving up. There's so much politics behind film and television-making, so many talented actors that are right for the job, but not enough opportunities. It's not easy making a livable wage in this career, but I can't see myself doing anything else. I never got caught up in the glitz and glamor, and I'm glad I never did because it never lasts. What does last is the kind of work you put into storytelling. I love sinking my teeth into a role and I love doing the work. I don't feel like I've "made it," nor do I think I ever will.
Q: You have been in several popular shows and movies including "Sucker Punch," "Once Upon a Time," and "Lovecraft Country." What have been some of your favorite roles and why? What role has been the most meaningful (or challenging) to you and what did you learn from that experience?
A: If I had to pick, I would say that "Sucker Punch," "Eden," "1985," and especially "Lovecraft Country" were my favorite roles because I had so much support from the producers, directors, and fellow actors during the duration of filming. It's only a special project when everyone in every department pours their souls into telling a story. But there was something so special about the cast and crew of "Lovecraft." Everyone was so excited to be there, and no detail was left out. People cared about the work they were producing, and we all felt so connected. And I'm not just speaking about the connection with my fellow actors, but set designers, costume department, hair and makeup, all the way to props. Everyone worked so hard, and I am so proud of what we created.
Q: What accomplishments are you most proud of? What continues to motivate you now?
A: I'm still proud to have been nominated by my peers for a SAG award for our "Lovecraft" ensemble. But I don't care about accolades. What made it special was that other actors, my peers, recognized our work as something special. This business is fickle and it's so hard to get anything greenlit, but that said, there continues to be great roles. We just have to fight harder for them.
Q: What's next for you? Are there any projects you are working on that you are particularly excited about?
A: I've got a lot of great animation coming out. Various projects, but we are all hunkering down for a possible Screen Actors Guild strike. Like I mentioned, it's been harder and harder for actors to make a livable wage, and with our contracts up with the major studios and streamers, we've got a lot of things we are trying to protect.
Q: In addition to acting, what else are you passionate about?
A: I'm passionate about trying new things, keeping an open mind, architecture, raising good little humans, and not letting age define what I'm capable of doing.
Q: What advice would you give a UCR student considering a career in the entertainment industry? Is there anything you wish someone would have told you at the start of your career?
A: Take it all in, read every acting book, take as many acting classes as you can. Try theater, voice, and movement seminars. Continue to live your life and travel, because all those life experiences you'll need for your work as well. Commit at least 15 minutes of your day to an accent, start writing an outline, just do anything productive to help further your craft. Because all those minutes eventually add up! Don't ever sit around and wait for the phone to ring. That's a creative death sentence. Write your own stories, do whatever you need to do, but just keep going.
---
*The above interview was conducted prior to the SAG-AFTRA strike, which began July 14, 2023.