The Writer's Journey
In addition to numerous childhood classics, screenwriter Stu Krieger has managed to write his own Hollywood story
D inosaur-obsessed kids can still recall the heartbreak of watching Littlefoot lose his mom in the 1988 Steven Spielberg and George Lucas-produced animated film "The Land Before Time." Many kids growing up in the late '90s and early 2000s eagerly waited for new Disney Channel Original Movies like "Zenon: Girl of the 21st Century" and "Smart House" to premiere. Behind these and many other classics that formed countless millennials' childhoods is screenwriter and UCR professor Stuart "Stu" Krieger. With more than 30 years of experience working in Hollywood, Krieger has written over 20 movies in addition to holding numerous television writing and producing credits.
Along with a prolific career in the industry, Krieger has dedicated the last twenty-odd years to teaching the craft of screenwriting to the next generation of moviemakers and series creators. His entree into teaching came from an offer from Larry Turman, producer of the Oscar-winning film "The Graduate." Turman, whom Krieger considers a pivotal mentor, was serving as dean of the Peter Stark Producing Program at USC in 2001 when he reached out, asking Krieger to join the program.
"He called me and said, 'Even though it's a producing program, I want to add a writing class. You've always struck me as a natural teacher. Do you want to teach this class for me?' And I said, 'Yes, please,'" Krieger recalled.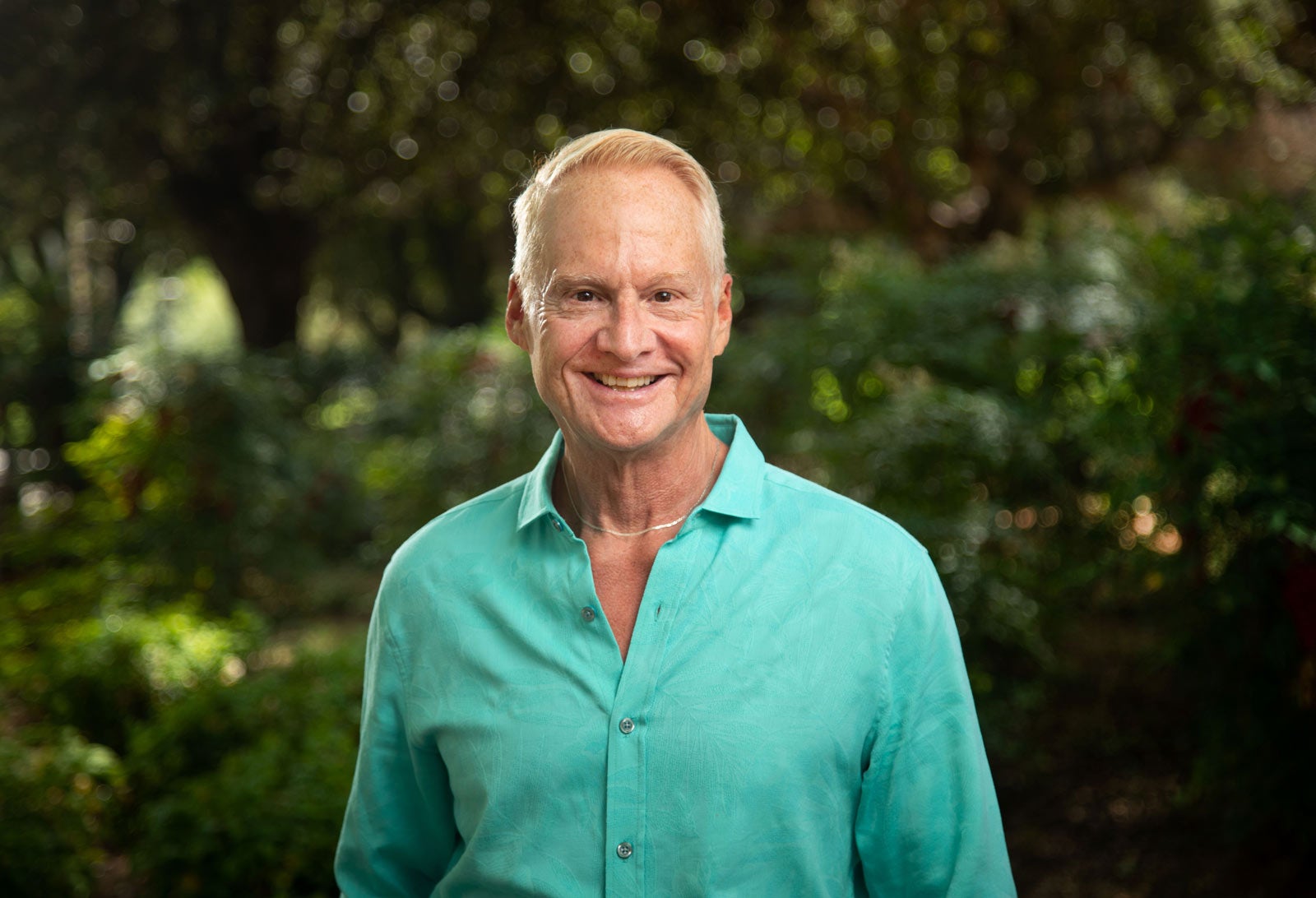 Since 2006, Krieger has been teaching in UC Riverside's Department of Theatre, Film, and Digital Production as well as the Creative Writing and Writing for the Performing Arts MFA program. He says students often pop by his office to say something akin to, "Dude, you wrote my childhood."
Among Krieger's many writing credits are 12 movies for Disney, including modern takes on classics such as "Freaky Friday" and "The Parent Trap II." In fact, the original version of "The Parent Trap" may have had something to do with Krieger writing movies in the first place.
"I was a huge 'Parent Trap' fan," Krieger said, adding his admiration for the movie's lead actress. "I was a huge Hayley Mills fan. There was a point when I was about 13 or 14 years old where my entire wall above my bed was wallpapered with pictures of Hayley Mills."
Krieger grew up in Rochester, New York, with no connection to the movie industry. But he says by middle school he was talking about being a writer.
"We made a family vacation to LA when I was 12 years old," he said, "and I went, 'yeah, this is where I belong. This is where I'm supposed to be.'"
He attended SUNY Brockport where he studied with professors Ron and Sara Watts, a husband-and-wife pair that taught journalism classes. Krieger describes them as his first mentors.
"They had been reporters and journalists themselves, and they were the first two people that said to me, 'I think you could do this for a living. I see something in your writing where I really think you could do this.'"
After graduation, Krieger moved to LA where he said he didn't know how badly the odds were stacked against him. With no connections to anyone in the city, let alone Hollywood, he set about blanketing the town with resumes for entry-level jobs like a page role at NBC or tour guide at Universal Studios — anything remotely tied to the industry.
"I just arrived with this attitude that somebody's writing this stuff. Why shouldn't it be me?" he said. "The first bite I got was at the Los Angeles Herald Examiner newspaper."
Upon the advice of staff in the newspaper's entertainment department and, later, celebrities that he interviewed, Krieger set about getting an agent, eventually landing representation at a small boutique agency. His agent introduced him to a producer looking for a writer for a low-budget teen coming-of-age-movie, who then asked Krieger to act in another movie to gain set experience. In that role, he played the boyfriend of an actress named Hillary Horan, who would eventually become his wife in real life. They celebrated 42 years of marriage this year.
"I just arrived with this attitude that somebody's writing this stuff. Why shouldn't it be me?"
At the time, Hillary was working for Garry Marshall, creator of the hit series "Happy Days," "Laverne and Shirley," and "Mork and Mindy." When Marshall found out Hillary's then-boyfriend was a writer, he asked to read some of Krieger's work, eventually optioning one of his scripts and hiring him to write another. Krieger considers Marshall another key mentor, explaining that he encouraged his writing but also was a guidepost on how to live life. He keeps a badge from Marshall that says, "Life is more important than show business." Working with Marshall brought more attention to his work, leading to additional projects. But Krieger took care to manage the kind of work he did.
"Very quickly, I realized that writers get typecast as quickly as actors do," he said.
After developing several teen-focused projects, Krieger took three months off to work on an autobiographical family comedy called "Kinfolk" and started sending the script out to producers. Though the script was optioned three times, it was never made into a movie. It did, however, end up in American Film Magazine's list of "The 10 Best Unproduced Screenplays in Hollywood." Krieger explains to students how important that work was for his career because it got him to "A Year in the Life," a miniseries that won the Emmy for outstanding miniseries in 1987.
"That got me to Steven Spielberg, working on 'Amazing Stories.' That's when he approached me about doing 'The Land Before Time,'" he said. "So, even though that script never got made, it was the most important thing I ever wrote in terms of the breadth of my career."
"We made a family vacation to LA when I was 12 years old and I went, 'yeah, this is where I belong. This is where I'm supposed to be.'"
At other junctures, Krieger made similar choices to manage his career. After he wrote the screenplay for "Monkey Trouble" starring Harvey Keitel and Thora Birch, he was invited to a meeting about "Curious George."
"And it was like, 'Okay, I'm not the monkey guy now. I just did my movie with a monkey. I don't want to do another monkey movie. I want to do something different,'" Krieger said.
Krieger credits his attention to varied subjects and formats with improving his employability.
"I had demonstrated I could work in film. I could work in television. I could work in family comedy. I could work in family drama. But it was all very conscious choices," he said, noting he often turned down jobs that didn't feel like the next step forward. "Because of the perversity of the business, every time I ever said no to anybody, usually within a couple of months, they offered me something else."
In some cases, Krieger aggressively pursued the projects he wanted.
"When I found out there was a 'Parent Trap' sequel happening, I called my agent and said, 'Call them. Tell them I will give them money if I can write this sequel.'" Krieger said. "He called me back and said, 'There's already a writer on it, not gonna happen. I tried, buddy. Sorry.'"
But that wasn't the end of the story. Six weeks later, his agent called to tell him studio execs didn't like the script and were in a time crunch to shoot the film before Hayley Mills headed to her next project. The only problem — he had just three weeks to write a new script. When asked if he could do it in time, Krieger told them, "I could do it tomorrow." In reality, it took him a little more than three weeks, but it won the approval of former Disney CEO Michael Eisner.
"A couple of weeks after that, I was on a plane to Tampa to meet Hayley Mills," he said.
"When I found out there was a 'Parent Trap' sequel happening, I called my agent and said, 'Call them. Tell them I will give them money if I can write this sequel.'"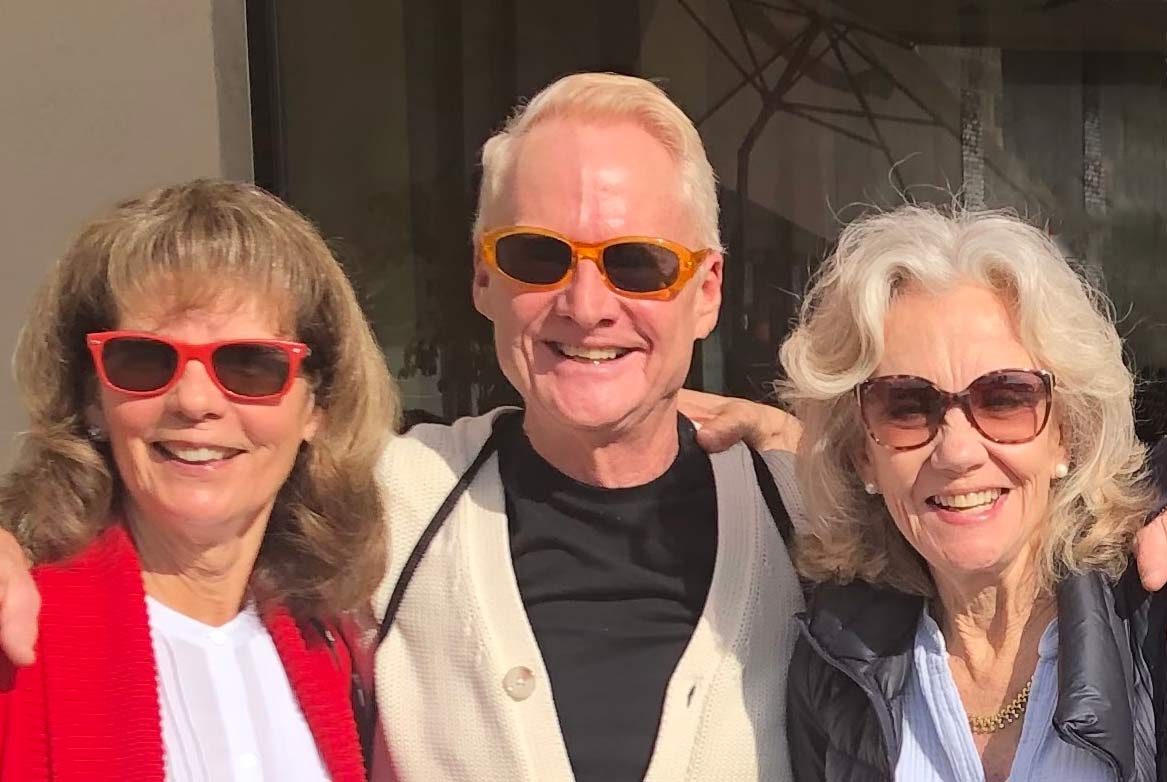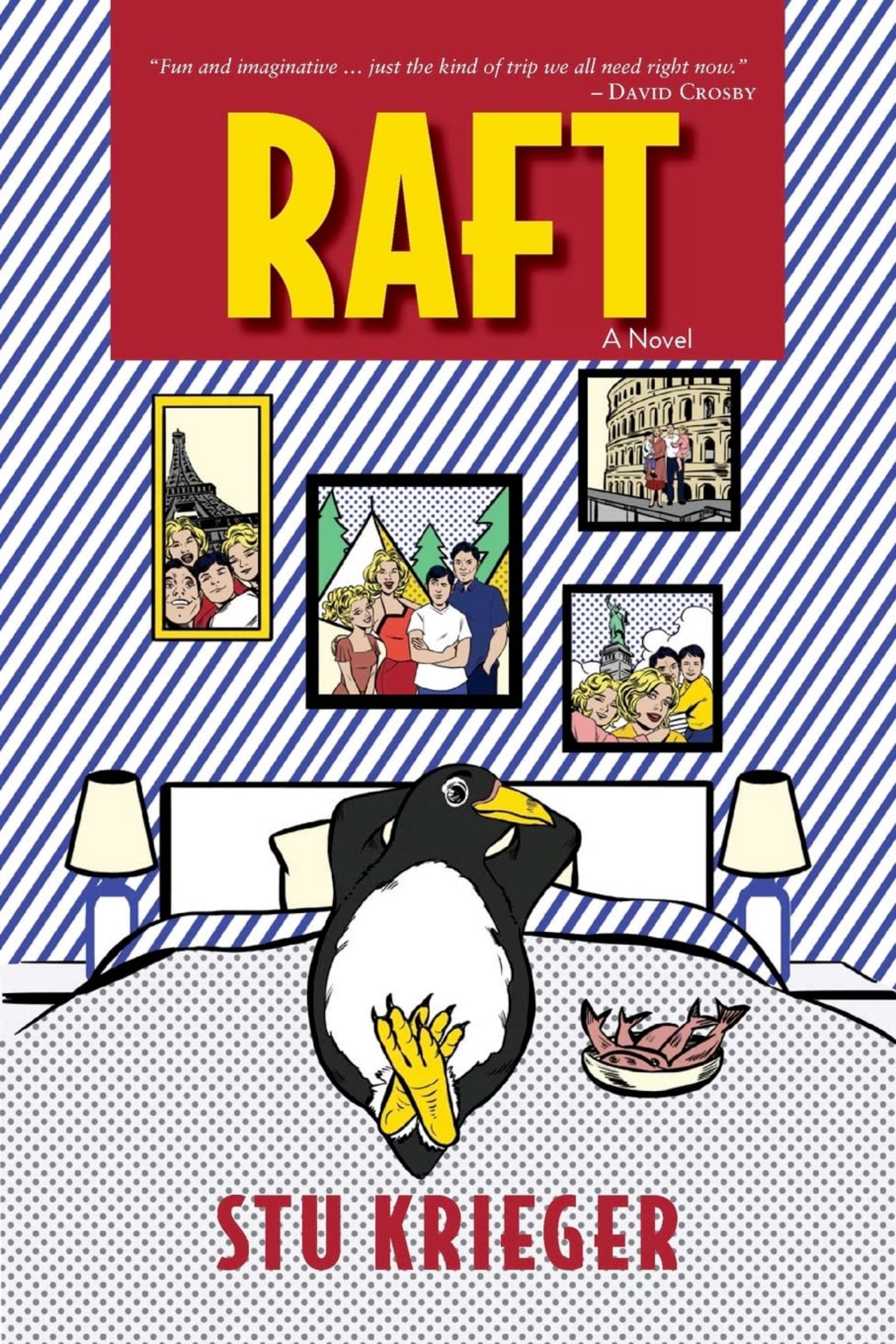 When a friend once asked him if he thought he'd grow up and write Disney movies, Krieger decidedly said "yes," explaining that those movies were a part of his childhood and inspired him to define new stories for Disney Channel. 
"I would always think backwards to what was it about those movies for me that ended up being the most important things," Krieger said. "It was always about relationships and wish fulfillment."
This spring, Krieger published "Raft," a novel about a man having a midlife crisis who wakes up to discover he's a penguin. Unlike screenwriting, Krieger said he could take liberties with a character's internal monologue. But there are ways screen and novel writing are alike.
"Whether it's the five dinosaurs from 'The Land Before Time' on a journey or Zenon on the space station, it's who are these characters? What are they lacking? What do they need? What is this adventure going to reveal to them?"
One important revelation Krieger has made on his own journey was opting to choose joy, a lesson he shared during a TedTalk at TEDxUCR in 2015. Spoiler alert: for Krieger, choosing joy meant choosing to teach at UCR, a Hollywood ending made especially for Highlanders.
"I would always think backwards to what was it about those movies for me that ended up being the most important things. It was always about relationships and wish fulfillment."
A Stu Krieger Family Film Festival