Taking Center Stage
Kimberly Guerrero embraces her role as a Native American actor while fighting for better representation of Indigenous peoples in film and television
Kimberly Norris Guerrero has been on a journey of self-discovery since infancy — one that has unfolded many times over, impacting both the entertainment industry and UC Riverside students alike. An actor, screenwriter, producer, and director, she joined the faculty in UCR's Department of Theatre, Film, and Digital Production, or TFDP, in 2017 after earning an MFA in creative writing and writing for the performing arts from UCR that same year. Guerrero, who is of Native American ancestry, is driven by a passion to right the misrepresentation and underrepresentation of Indigenous peoples in film and television in both her creative and scholarly work.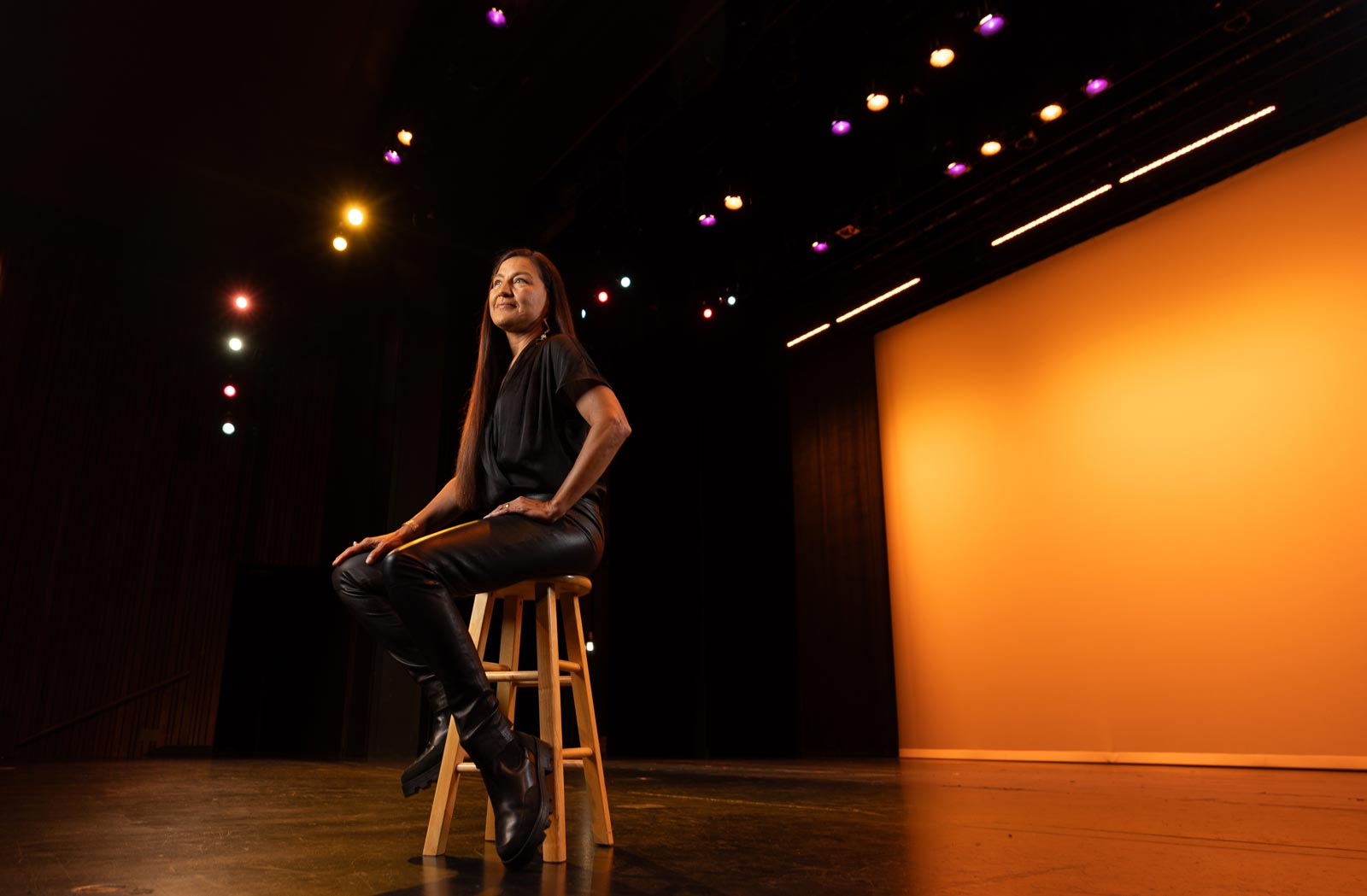 Guerrero is an enrolled member of the Confederated Tribes of the Colville Reservation and of Salish-Kootenai descent. Many of her ancestors were leaders, including her great-grandfather, Chief Coxit George, and her great-great-grandfather, Chief Cilico-Ki-Sas-Kin (Standing Cloud). In historical accounts, there is also reference to her great-grandmother, Christine Pe-el George, being a descendant of Chief Seattle (Native name, Chief Si'ahl), the great patriarch of the Duwamish and Suquamish Indians in Seattle, Washington. Guerrero conserves a late 1880s black-and-white portrait of Chief Coxit George and Christine Pe-el George, sitting on top of horses in full regalia against an open plain. That DNA has been her compass.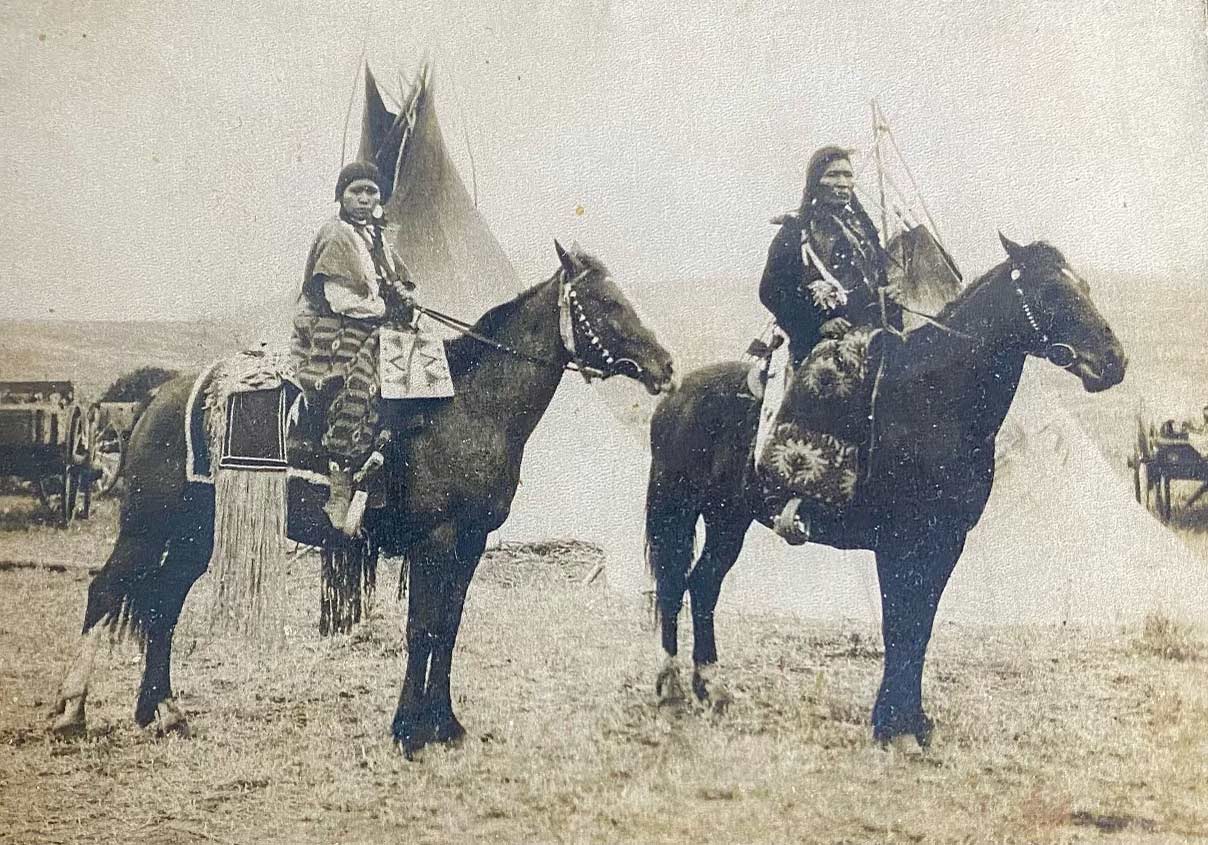 Before the Indian Child Welfare Act became law, Guerrero was adopted as a baby by non-Native parents who made sure she remained connected with her Indigenous roots. Guerrero learned of her adoption at age 4, before starting kindergarten in the small, rural town of Idabel in southeastern Oklahoma. Before her 7th birthday, Guerrero's adoptive mom took her and Guerrero's brother to Seattle where she found herself standing in front of Chief Si'ahl's monument. Guerrero solemnly approached the bronze statue of her ancestor and remembers asking questions such as, "What does it mean to be an Indian?" and "What does it mean to be a leader?"
"Weirdly, even at that age, I walked away feeling this deep understanding that I was here to serve. To help build bridges and strengthen connections. To help make the world around me a better place," Guerrero said. "I felt a profound sense of responsibility that would wind up shaping my life's purpose — in tribal communities, in the entertainment industry, and as a professor here at UCR."
Acting was one way Guerrero discovered she could forge connections. She caught the acting bug at age 4, making her debut in a kindergarten play. Her friend had been cast in the lead role, but last-minute stage fright prevented her from performing, and Guerrero volunteered for the part. Her adoptive family were also lovers of the arts, and her mother co-founded Idabel's community theater where Guerrero got her official start as an actor, playing Amaryllis in "The Music Man."
"Unbeknownst to me, I went out to pursue an acting career and the very first role I landed happened to be a Native American role. So, to Hollywood, I became a Native American actress — that was my pigeonhole."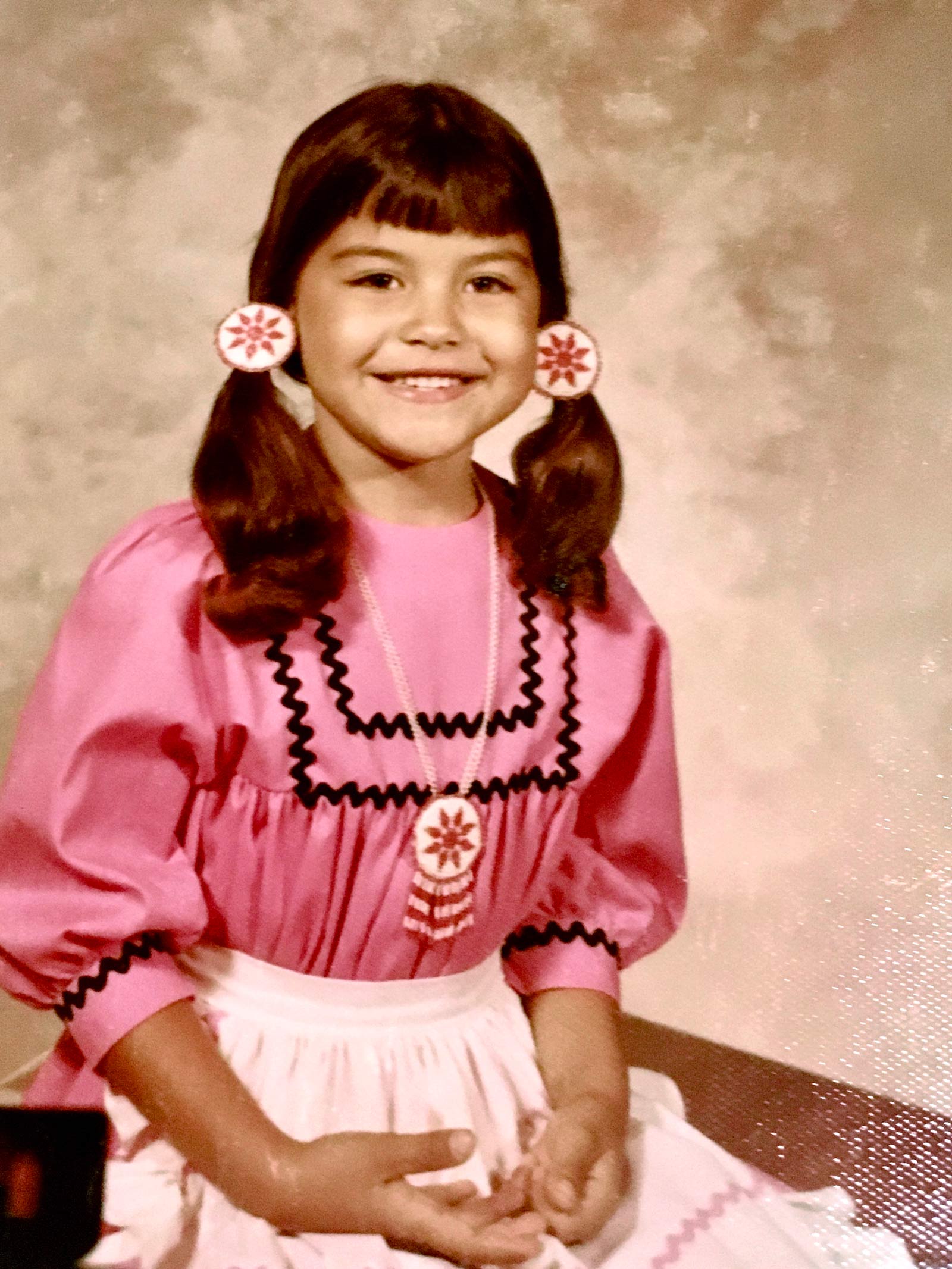 Guerrero moved from Oklahoma to Los Angeles to attend UCLA, where she became part of the university's cheer squad and earned a bachelor's degree in history in 1989. She saw going to UCLA as a step closer to her dream of becoming an actor. Her first TV acting gig was a commercial for AT&T, which granted her a coveted Screen Actors Guild card. However, she soon found out that being a Native American actor in an industry rooted in rejection was a major hurdle. She began auditioning for TV and film roles shortly after "Dances with Wolves" came out in 1990. The film had factual flaws, she admits, but it also gave many Native Americans a chance to be represented on the big screen.
"Unbeknownst to me, I went out to pursue an acting career and the very first role I landed happened to be a Native American role. So, to Hollywood, I became a Native American actress — that was my pigeonhole," Guerrero said. "I think up until this day, I've only played two roles where I was simply a person with no reference to me being Native, or without a Native storyline attached. While that can be seen as a challenge, it's something I embraced and still do. I really love my community and I love our culture. Of course, there is no way one person can represent an entire tribe, much less an entire people — and yet, I have always been there to pipe up and say, 'this tribe didn't do things this way,' or offer a more authentic way to tell the story."
Guerrero's now 37-year professional acting career includes being part of Steppenwolf's original cast in the Pulitzer Prize- and Tony Award-winning play "August: Osage County" as well as roles in theater productions across the U.S., including "Manahatta," "The Frybread Queen," and "Steel Magnolias." A few of her notable film and television acting credits include "Rutherford Falls," "Spirit Rangers," "The Wilds," "Catch the Fair One," "Montana Story," "Longmire," "Grey's Anatomy," "Hidalgo," and a memorable turn as Jerry's Native American girlfriend in "Seinfeld."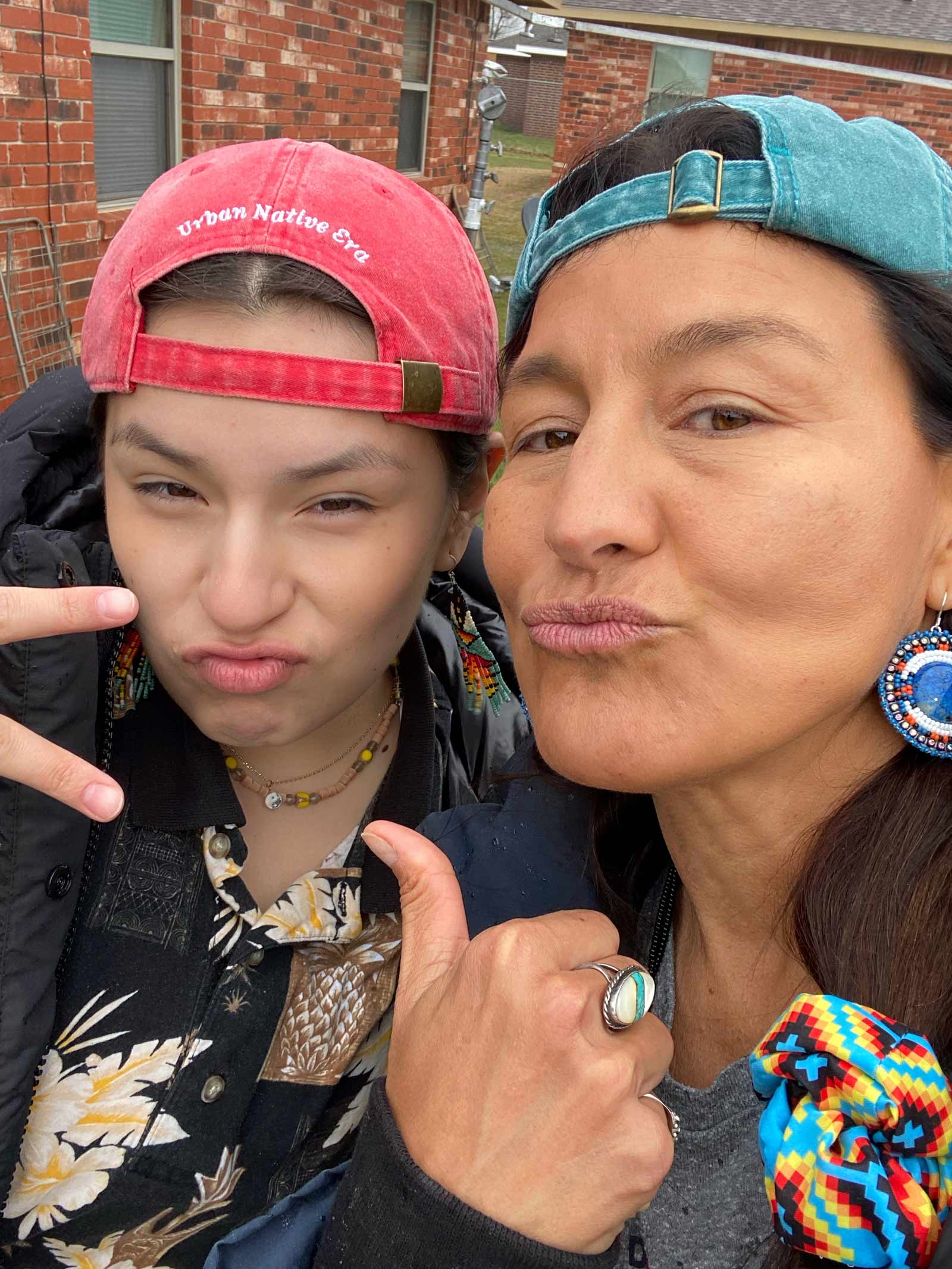 In 2020, Guerrero starred opposite Julianne Moore in "The Glorias," Julie Taymor's epic biopic about the life and legacy of Gloria Steinem. The following year, Guerrero became part of the Academy of Motion Picture Arts and Sciences. She was one of 33 actors invited to join in 2021, along with other accomplished actors such as Issa Rae, Paul Raci, Eiza González, and Steven Yeun. She sees her life's work as that of a contemporary storyteller.
"For millennia, the way that Indigenous people understood the world and our place in it — how we're connected to each other, to the visible and invisible — was through our stories," Guerrero said. "Colonization destroyed those connections, hijacking the narrative. As one of my mentors, Kiowa theater-maker and UCLA professor Hanay Geiogamah says, 'it broke the sacred hoop.'"
Being in the entertainment industry creates an opportunity to join others in championing cultural sovereignty in storytelling. Who gets to tell the story matters, she said.
"For decades, Native Americans in film and television were either wildly misrepresented or completely left out. To be honest, I'm not sure which is worse — both realities have wreaked havoc in our communities. It's mind-blowing to realize that after all these years of fighting and praying and hoping, I'm living to see the day when contemporary Native storytellers are taking that narrative back and telling their own stories in their own wonderful, wise, and sometimes wacky ways," Guerrero said. "One of the greatest things about shows like 'Reservation Dogs,' 'Rutherford Falls,' and 'Spirit Rangers' is that now the whole world can see the humor, creativity, and joy that lives within the heart of our communities."
Guerrero has witnessed and been nurturing that humor, creativity, and joy in tribal communities. She started working on reservations as a motivational speaker in 1993, then doing drama workshops to help Native youth understand, and overcome, the myriad challenges facing them, including substance abuse and high rates of suicide. Guerrero and her husband of 27 years, music producer Johnny Guerrero, worked with the Coeur d'Alene reservation in Idaho beginning in 1997. Along with fellow Colville tribal member LoVina Louie, they shot two short films, which were edited onto a VHS tape and screened to a packed house. The team eventually created a production company with Indigenous filmmaker Randy Redroad called The StyleHorse Collective. The company works with tribes, nonprofits, and Indigenous artists to create community-based film and music projects.
Several of the youth Guerrero mentored have used their skills as storytellers to rise as pillars in their communities, becoming educators, advocates, and leaders. Among them is writer, producer, and director Tazbah Rose Chavez, who recently produced the hit series "Reservation Dogs," in which Guerrero plays the role of Auntie B.
"The last time I was able to connect with Tazbah, we were having dinner in Tulsa after I wrapped my final episode on 'Reservation Dogs.' I sat there watching this poised, confident young woman who is taking Hollywood by storm and couldn't help but think back to an all-nighter we pulled on the 'rez' as she finished editing her short film when she was only 14," Guerrero said. "But it made perfect sense — of course she's gone on to become a major voice in Hollywood. It was obvious to everyone she had what it took to make it back then. And that is the same brilliance I see in our students at UCR. That same spark."
Since she began teaching at UCR, Guerrero has been championing students to bring their unique ideas and authentic voices to the stories that Hollywood tells. And if they are going into the industry, these future storytellers need to pursue becoming producers and showrunners, as that's really where the power lies, she said. She also sees the current strikes by the Screen Actors Guild and Writers Guild of America through a lens of advocacy for future and up-and-coming storytellers.
"It is a monumental moment within our industry. We are simply asking for a living wage and fair residuals from the streaming platforms," Guerrero said. "It's also the reality of Artificial Intelligence; who benefits financially with AI and how do we protect our likenesses being replicated without compensation? The strike that is happening right now will define our industry as we know it."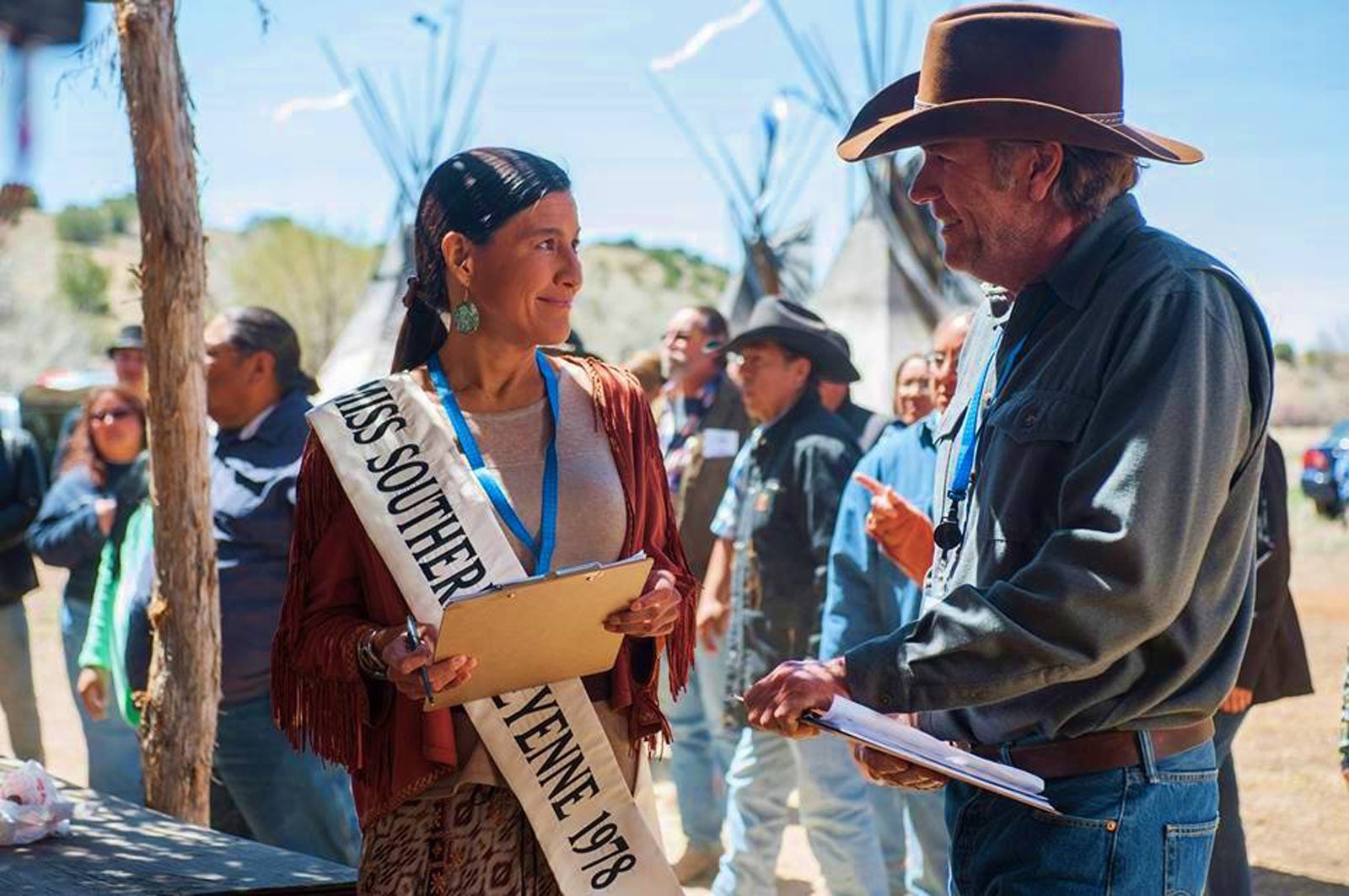 UCR students remind her of the human spirit's innate ability to be resourceful and innovative, and of the need to be collaborative while having equal voices at the table. TFDP faculty have already responded to students' requests to produce plays that represent their own diversity. After the national social movement sparked by the killing of George Floyd in 2020, Guerrero was asked to step into a leadership position as the department's artistic director. The department has since premiered a variety of diverse works, including a new translation of the epic South Asian classic "Red Oleanders" by Rabindranath Tagore; "Brown Face," a compelling play about a Chicana writer and Dreamer by recent UCR MFA graduate Carissa Atallah; and an all-female and gender fluid cast in a production of "Men on Boats," among other firsts. "Brown Face" won the Kennedy Center American College Theater Festival's Steinberg Award for Playwriting and garnered 12 commendations from the National Award Committee for the cast, crew, and designers.
"When I came on board, I was encouraged to bring my Indigeneity with me and my understanding of how a healthy tribe functions. At TFDP, we're not just any tribe — we're a storytelling tribe who believes that story is medicine and storytelling is ceremony," Guerrero said. "Yes, we want to help our students go out into the entertainment industry and kick ass, but we want them to be healthy, compassionate, thoughtful human beings while they do it. We want them to take all the knowledge and support — the good medicine — they've found here at UCR and take it with them out into Hollywood, and beyond."