Get to Know:
Shakina Nayfack
Alumni Spotlight
Shakina Nayfack talks about her starring role on NBC's "Connecting...," trans representation in Hollywood, and how her graduate studies shaped her career.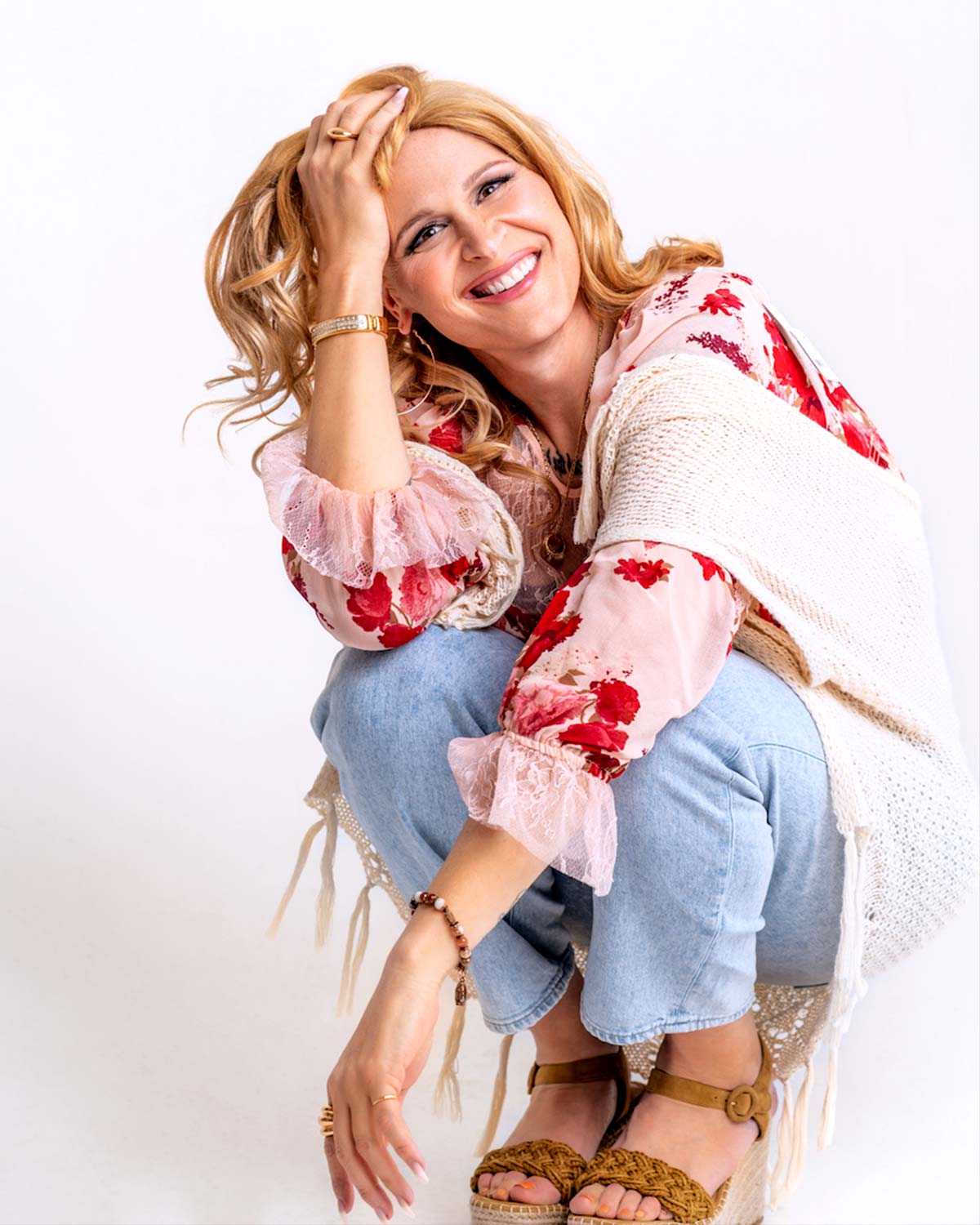 You might recognize UCR alumna Shakina Nayfack as the outspoken cafe worker Lola on the Hulu series "Difficult People" or from her portrayal of Ava in the musical finale of Amazon's "Transparent." A performer, writer, art director, and activist, Nayfack made history as the first transgender person to be cast as a series regular on a network sitcom, playing the role of Ellis on NBC's "Connecting…."
Growing up in Orange County, Nayfack faced taunting and bullying in an unsupportive and ill-equipped school district. She came out as trans in 2001, changing her name and pronouns. Nayfack joined UCR's Department of Dance as a graduate student in 2004, earning an MFA in experimental choreography in 2006 and a doctorate in critical dance studies in 2009. With support from family and friends, she underwent gender confirmation surgery in 2013.
Nayfack is currently a writer and director on the NBC drama series, "Quantum Leap." She is also the founding artistic director of Musical Theatre Factory, where she helped develop hundreds of new musicals, including Michael R. Jackson's Tony and Pulitzer Prize-winning "A Strange Loop" and her own autobiographical glam rock odyssey, "Manifest Pussy."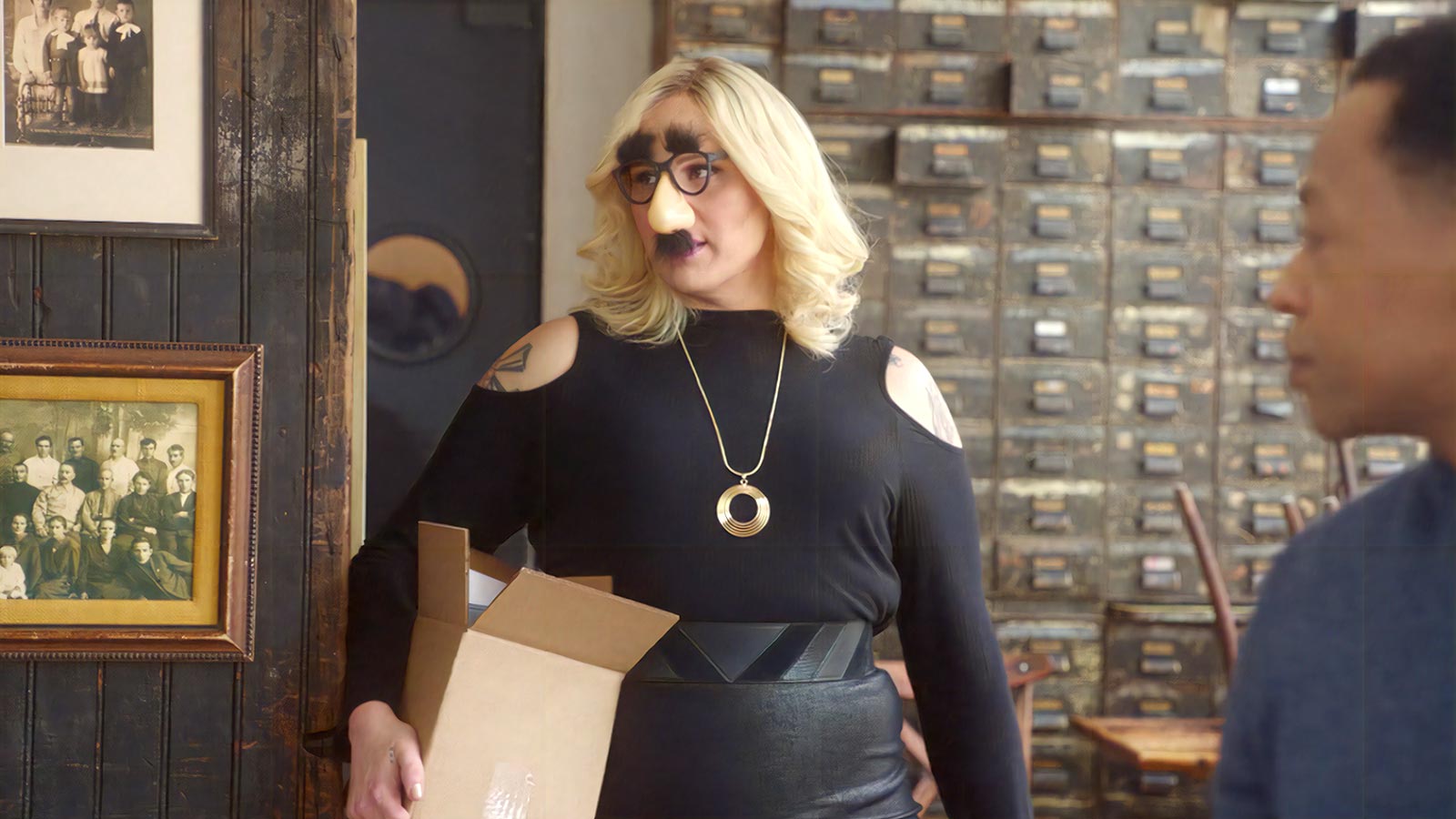 Q: You came out as trans at your 2001 graduation from UC Santa Cruz, which must have been a defining moment in your life and career. Your next academic stop was UC Riverside. Why did you choose UCR and the Department of Dance?
A: When I was at UCSC, I discovered an avant-garde dance practice that helped me integrate the physical and spiritual crisis I was experiencing as a young trans person with no real language to define or express myself. The dance form, Butoh, which started in Japan in the 1960s, had no formal road of study. I had connected with a master teacher in Mexico, Diego Piñón, and I knew I wanted to continue exploring the practice with him. At that time, the UC Riverside Department of Dance was offering the only Ph.D. in dance history and theory in the country (later to become critical dance studies). I applied to the program because I knew I had more to learn about dance, culture, identity, ritual, and transformation. I didn't know how to articulate all the things I intuited about the practice, so graduate work at UCR seemed like the best way to continue my dance training and develop ways to unpack that training philosophically.
Q: Were there any important people or experiences from your time at UCR that have had a meaningful impact on you or your career? Did your experiences at UCR support you in your transition and if so, how?
A: The turn of the century was really an interesting time to be stepping into one's transness. We didn't have the shared language around gender identity that we do today. During my time at UCR, I wasn't interested in "transitioning" — I had changed my name back in Santa Cruz and the folks who knew me knew which pronouns to use. But I was creating art about the integration of masculine and feminine energies, about the crisis I was experiencing in my body, and the ways dance could transcend the uncomfortably rigid boundaries of gender. To be frank, I don't think anyone really knew what to do with me. Thankfully, I met Sally Ann Ness, a professor who worked in both the dance and anthropology departments. Sally understood the process I was taking on internally, not just academically, and she helped me find the theoretical and physical connections I was searching for. I also started Dragalicious, the first UCR drag ball, and my MFA thesis concert, "And Other Fine Ways to Make Sense of it All…," was a full-length evening of work inspired by my gender journey. All these things helped me to develop the self-understanding I needed to take the next steps toward becoming my truest self.
Q: At what point did you turn your attention away from dance and toward acting? How are the two fields intertwined in your career as an artist?
A: I actually started as an actor. Not professionally or anything, just in school and extracurriculars. I loved performing but felt so disconnected from my body as a young trans person. I decided at a young age that I would rather be a director. I think at the time, I subconsciously believed that directing would keep me safe from having to deal with my body. I didn't have the tools or language to understand myself, but as I studied directing in undergrad, I realized pretty quickly that I had a block with choreography and didn't know how to develop movement for myself or others. I could act, and I could sing, but dance was the aspect of performance that intimidated me the most. So, I leaned into it, hard. The type of dance I practice is less about turns and leaps and steps with names in French. Ankoku Butoh is roughly translated as "dance of darkness," and it's about stepping into your shadow and transmuting it into light. I try to bring that ethos into everything I do as an artist.
Q: You have been an actor in several popular shows now. What have been some of your favorite roles and why?
A: Honestly, it's still hard to believe that I'm actually doing what I set out to do! I feel so fortunate and #blessed to have had these creative opportunities. Lola on "Difficult People" will always be one of my favorite roles. She was my TV debut and so close to who I am as a person, so when she was introduced as this loud-mouthed, opinionated truther, it kind of gave me permission to lead with my own brand of irreverent activism. I also cherished getting to voice the character of Hana in the English dub of the Satoshi Kon anime classic "Tokyo Godfathers." Watching that movie is a new Christmas tradition in my family. And of course, singing and dancing with the incomparable Judith Light in the "Transparent Musicale Finale" will remain an unmatched career high. I grew up watching her every day after school on "Who's The Boss," and now sometimes we text and I'm like, what is my life?!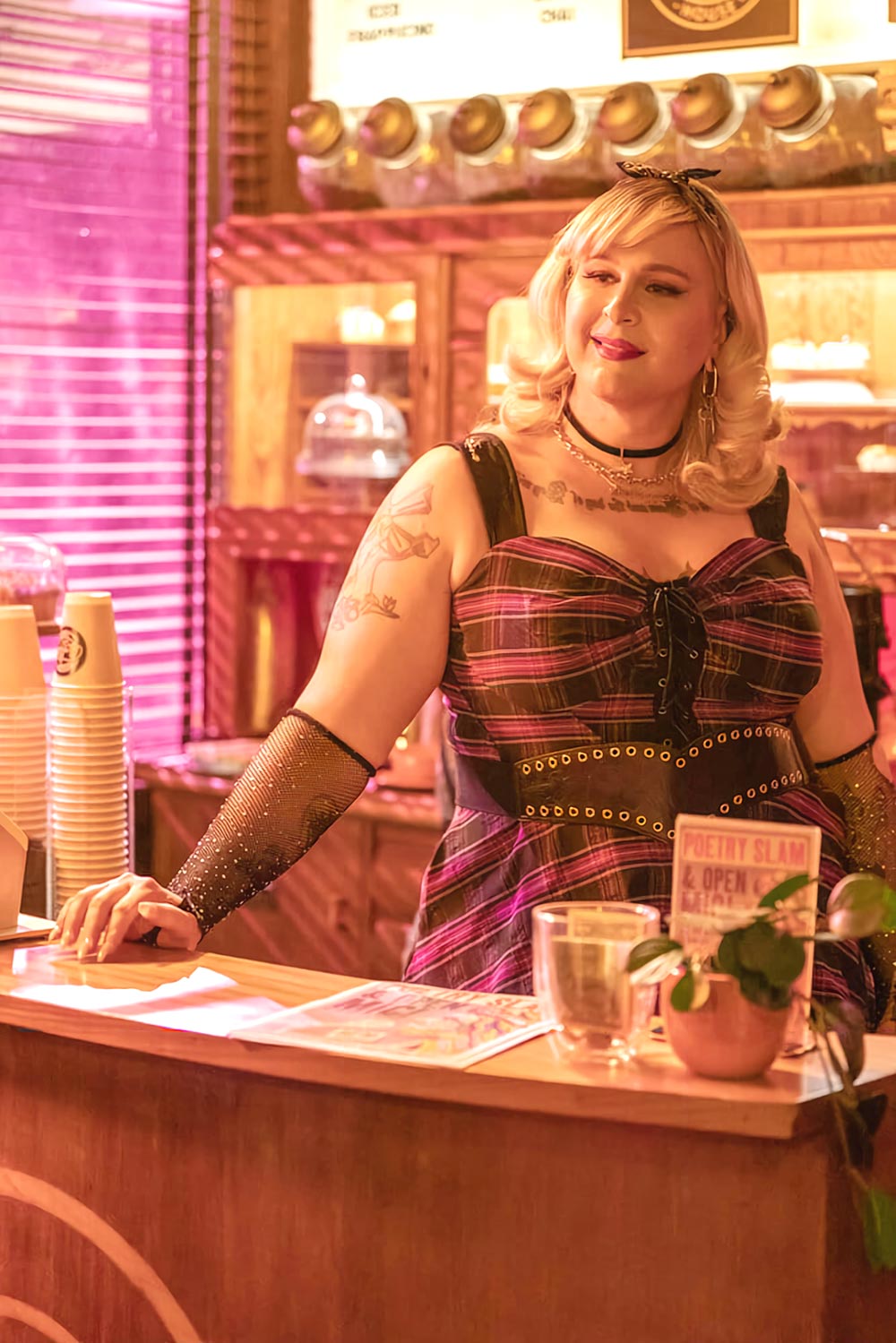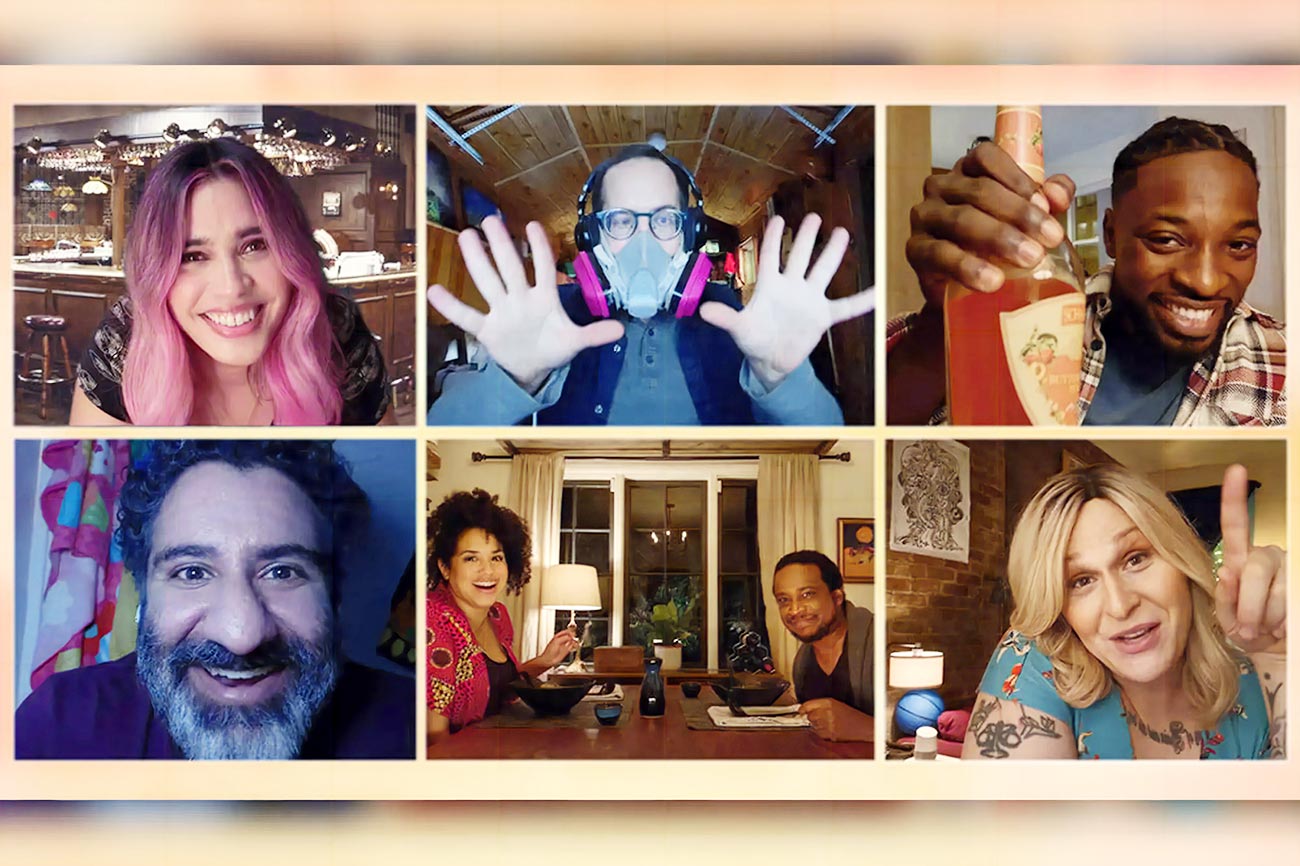 Q: In 2020, you became the first transgender person to play a starring role on a network sitcom, "Connecting…" — an NBC comedy about a group of quarantined friends struggling to get through the pandemic. How did it feel to make TV history?
A: It's funny, when you make your wishes, you have to remember to be specific. I had been working on TV for six years or so, and I knew becoming a series regular was the ultimate goal. I just didn't imagine that it would be a show I had to shoot by myself, from home, during a global pandemic. There was no #SetLife, there was no red carpet premiere — I didn't even meet everyone in person until well after we finished production. All the pomp and circumstance of being a cultural groundbreaker was overshadowed by the greater, collective task we all felt making that series. The cast had a sense of shared responsibility to be a time capsule of the moment, and to speak truth to power. We were one of the only TV shows made in 2020, so the history-making elements of our limited season are so much bigger than a single victory for trans representation. We took on the "Panny" (pandemic), we took on the George Floyd protests, we took on Trump. I'm so proud of what we created, and I believe one day media studies classes will study "Connecting…" to understand the culture created by Covid-19.
Q: Have you faced many challenges in terms of casting or being respected as a trans actor? How have you overcome these obstacles?
A: It's hard out there, I'm not gonna sugarcoat it. But I'm a fighter and a leader and a change-maker, and I always have been. At first, we just had to convince the industry and our audiences that trans people should be the only ones to play ourselves. Now, we're trying to convince folks that trans people should be the ones writing, directing, producing, and designing our stories as well. I think the number one thing that has given me strength in the face of these obstacles is the incredible community of trans actors I have cultivated deep friendships with, both in Hollywood and on Broadway. I saw a meme recently that said, "Competition is for people at the bottom. People at the top are collaborating." And that really resonated with me. I know the impression most people have is that an actor's hustle can be brutal, and in many ways it is, but the trans actors I know and love are really changing that game. We are out here for one another and that is so incredibly refreshing.
Q: Are you seeing positive changes in terms of representation of the trans community in Hollywood? What else would you like to see change?
A: I'm not going to be satisfied until I see intersectional trans representation at every level of the industry, from casting directors and camera operators to agents and execs. Just because you see a trans face on something doesn't mean it was created inclusively, and because media of that scale is so inherently collaborative, you might have hundreds of people on one project who are, each in their own way, making creative contributions to the finished product. So, what does it mean if it's a "trans story" but only 2% of the creative team is actually trans? Where is the nuance when ultimately you still have a bunch of cis people deciding what trans representation should look like?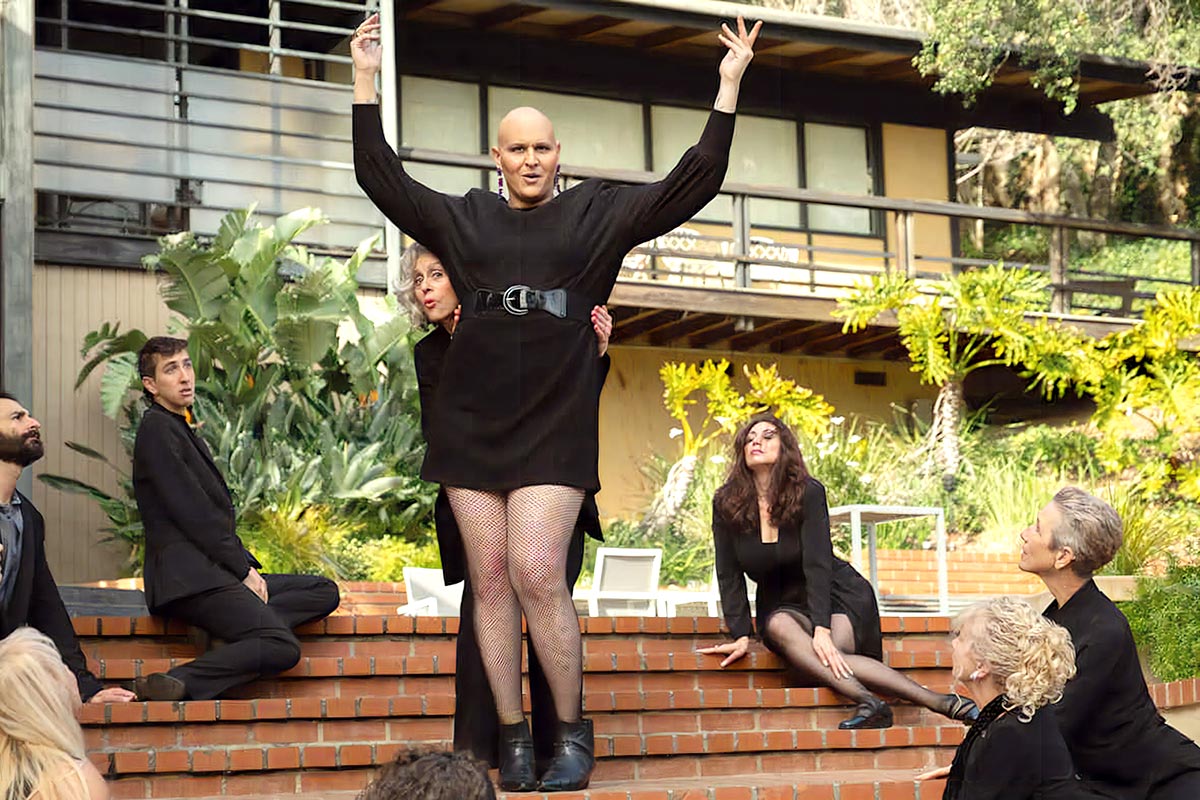 Q: Who or what motivates you to keep going?
A: I'm motivated by my nieces and nephews, and all the trans kids out there fighting for their seat at the table. I'm playing a legacy game, and I hope I'm on that "Grace and Frankie" track where I'll be making sitcoms when I'm 80 like Lily Tomlin and Jane Fonda. But even then, that only gives me four more decades or so to make the culture-shifting contributions I hope to leave behind. And since I spent a few of my earlier decades running from who I was, I have a lot to cram into the time I have left.
Q: What accomplishments or achievements are you most proud of?
A: During my transition, I created Musical Theatre Factory, a nonprofit organization that helps early and mid-career musical theater makers from under-represented communities develop and showcase new work. I have my own stories to tell, but I also wanted to create space for other artists to launch their dreams. The fact that I developed a Tony and Pulitzer Prize-winning musical with Michael R. Jackson's "A Strange Loop," that MTF is entering its 10th season under the leadership of a new artistic director, Brisa Areli Muñoz, and that dozens, if not hundreds, of artists I may never meet are finding real-world support for their craft because of a vision I had and convinced others to believe in — that's something I can die happy knowing I accomplished.
Q: What's next for you? Are there any projects you are working on that you are particularly excited about?
A: I'm all about co-creation these days, and I'm really excited about a few scripts I'm developing with friends. I'm writing a gospel movie with Kyler O'Neal, a Black trans singer-songwriter and actress, and a road-trip buddy comedy with D'Lo, a trans-masc Sri Lankan Tamil stand-up comedian. I'm also developing a couple of new TV shows, including one inspired by my play "Chonburi International Hotel & Butterfly Club," which focuses on the community of women I befriended in Thailand while recovering from gender confirmation surgery. It will take a couple more years for these projects to be made and seen, but I'm just as excited about the process. All I want to do is make stuff with people I love for the rest of my life!
Q: What are some of your favorite memories from your time at UCR? Are you still in contact with any people or organizations you were part of as a student?
A: Starting the Dragalicious Drag Ball was my greatest contribution to Highlander life. It was so transgressive and queer and really opened the floodgates of gender expression at UCR. I'm not sure if it still happens anymore, but I remember getting an invite to the 10-year anniversary. Count me in if y'all need a guest judge for the 20th in 2024! Also, I met one of my all-time BFFs at UCR, Miguel Barragan, who is basically the kingpin of fashion education in Los Angeles these days. He was in undergrad when I was in grad school, and we collaborated on all sorts of performance art activism before either of us had professional careers. Now we dream of launching a line together, and we're both doing exactly what we said we would be doing 20 years ago!
---
*The above interview was conducted prior to the SAG-AFTRA strike, which began July 14, 2023.